Are you going to IMTS 2022? DoALL Sawing Products will showcase metal-cutting solutions at booth #237067 in the North Building at IMTS 2022. These high-performance saws provide versatile, efficient, economical, and accurate sawing solutions for a large variety of sawing needs.
What sawing solutions will DoALL display?
Experience the power of DoALL Sawing Products to move your business forward. It's crucial to use the correct bandsaw for your operation to enhance safety, increase efficiency and create a better cut. Discover the effectiveness of precise cuts, fast cuts, ease of use, and more! Below are the 5 bandsaws on display for IMTS 2022.
Sawing Solution #1 – SC-150A Circular Saw
Are you ready to take your sawing production efficiency to an entirely new level? Make precise cuts and production runs with the DoALL SC-150A cold saw! We will be featuring the SC-150A circular saw on display.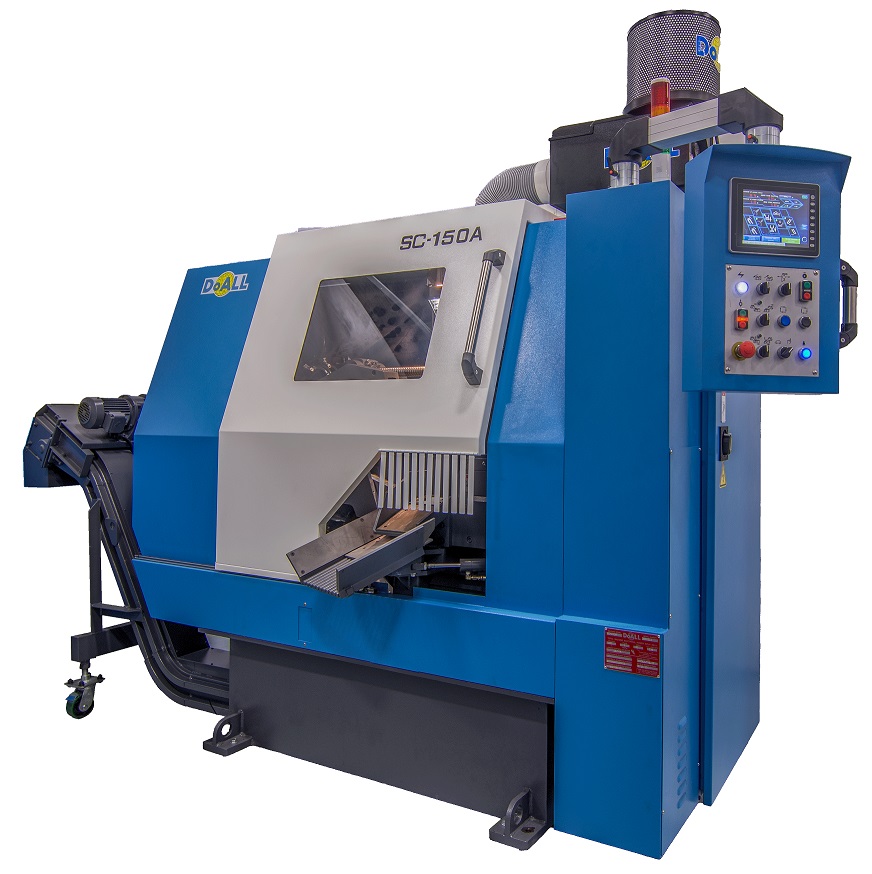 ✔️ The SC-150A is designed for high volume throughput giving you the ability to cut a wide range of metals.
✔️ This machine is fully automated, and designed for precise cuts, superior surface finish, and increased blade life.
This must-have tool saves you both TIME and MONEY!
Sawing Solution #2 – 400S Structural Band Saw
The DoALL 400S is made in the USA right here in Savage, MN! Our personal touch provides the DoALL 400S with durability and longevity for all customers. If you're looking for an economical, general-purpose saw to meet your needs without straining your budget, check out the DoALL 400-S.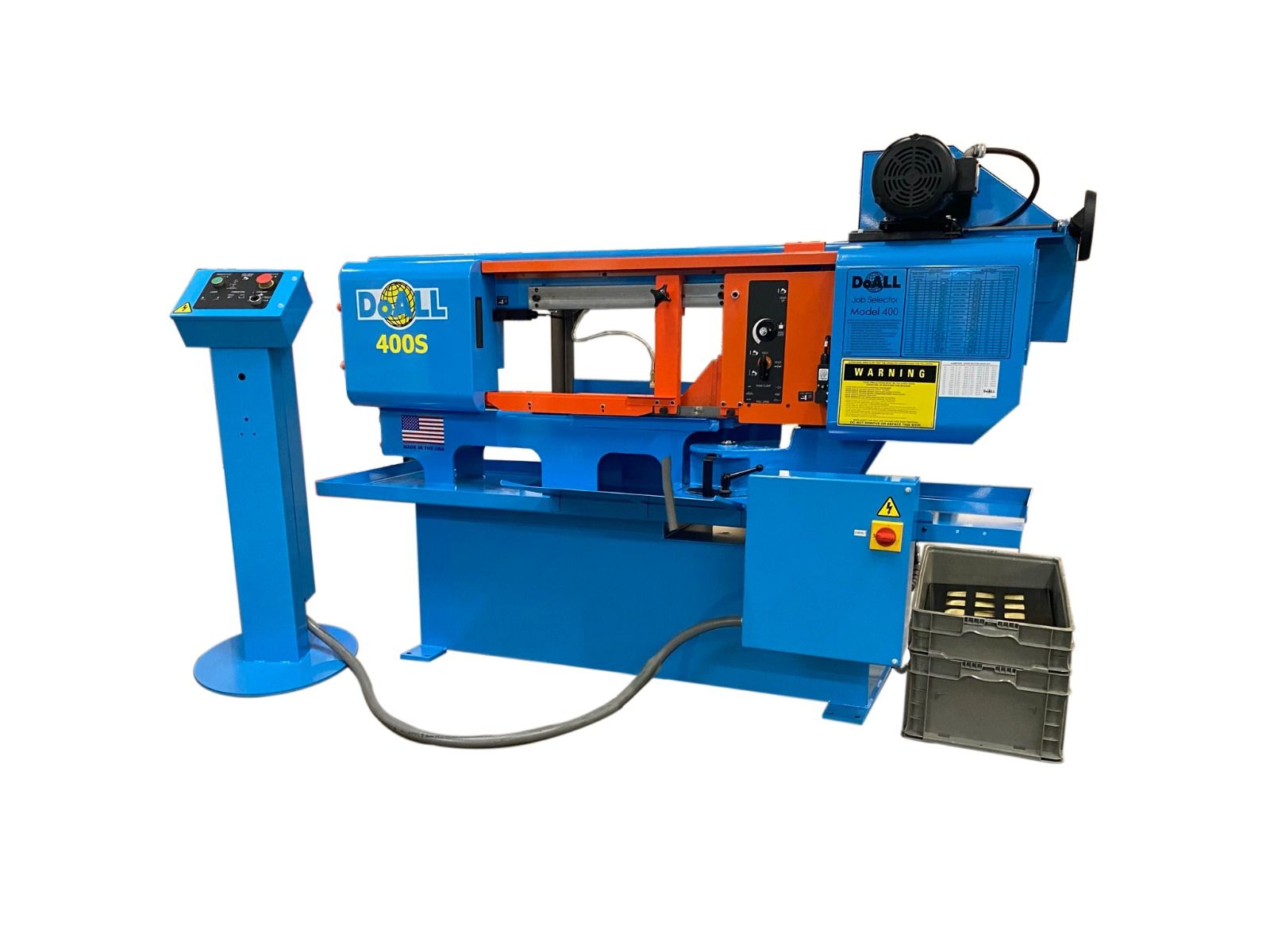 ✔️This general-purpose band saw is part of the StructurALL® family of horizontal metal cutting scissor saws.
✔️Swiveling 45 degrees, it's the ideal machine for the small to medium fabricator or machine shop, looking to make extremely accurate (straight or miter) cuts in smaller quantities.
Sawing Solution #3 – 2013-V3 Vertical Contour Band Saw
A vertical bandsaw is an excellent power tool for cutting complex shapes. The DoALL 2013-V3 bandsaw is a versatile machine that can perform straight cuts, angular cuts, curved cuts, and intricate contours.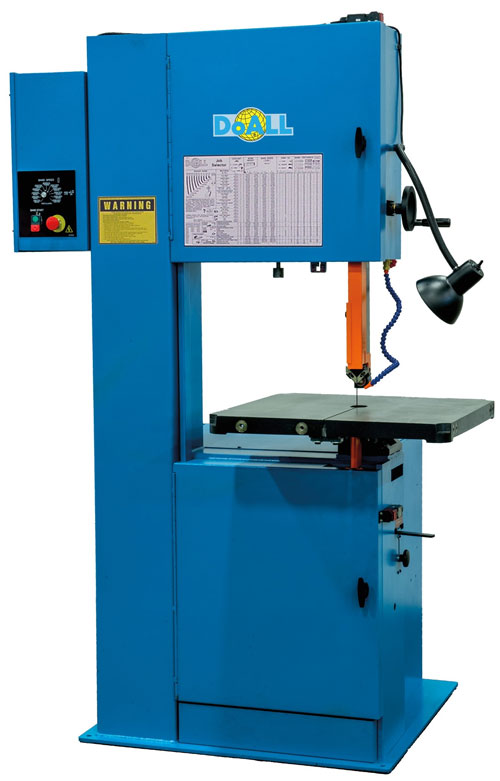 ✔️This makes it a perfect fit for machine shops, R&D, mold shops, maintenance departments, schools, and fabrication shops.
✔️They cut aluminum, brass, copper, mild steel, touch tool steel, stainless steel, and sheet metal as well as nonmetals like plastics, paper, and fibrous materials.
✔️They're available with a wide variety of attachments for contour cutting, miter cutting, disc cutting, and more.
Sawing Solution #4 – DC-510CNC Dual Column Enclosed CNC Band Saw
Our DoALL engineers provide quality engineering for amazing cuts. The DC-510CNC Hercules™ high production, horizontal CNC band saws from DoALL are highly efficient, automatic, hydraulically controlled machines with multiple material feeds.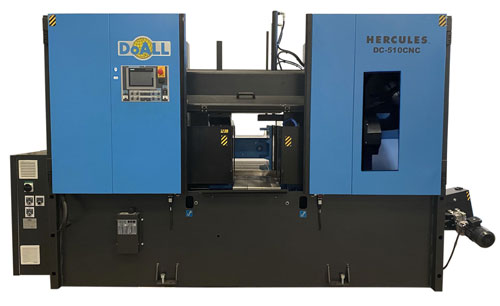 ✔️Solutions designed for extremely high production environments- including aerospace and manufacturing.
✔️Two major benefits for the operator – a safer work environment because they are fully enclosed, and simpler to use via an intuitive touch screen Siemens controller.
Sawing Solution #5 – DC-330NC Production Band Saw
The DC-330NC Continental Series™ of high production, horizontal band saws by DoALL are designed for cutting a wide range of metals on a production basis.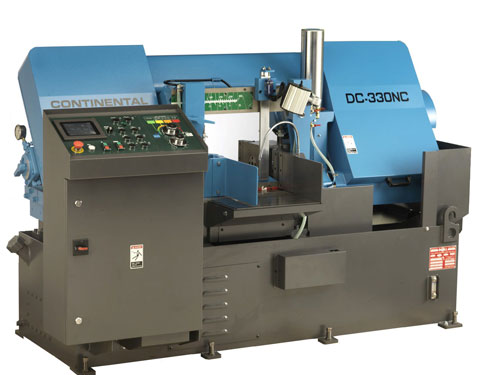 ✔️They offer automatic operation, numerical control, and feature solid heavy-duty construction.
✔️This provides more rigidity and reduces vibration for higher cutting rates, exceptional accuracy, superior surface finish, and increased blade life.
We are prepared to help you with sawing solutions for your most challenging projects. Our team is looking forward to seeing you at IMTS 2022 in Chicago.
Don't miss out! Register now to attend IMTS 2022
For your immediate sawing needs contact a DoALL Sawing Expert at 1-800-321-9913