DoALL was founded in 1927 by Leighton A. Wilkie. Wilkie invented and manufactured the first metal cutting band saw in 1933.
With over 90 years of manufacturing history in the Minneapolis, MN area, the DoALL brand has been known for innovation from day one. With the most complete line of band saws, band saw blades, and coolant products in the industry, DoALL offers industrial sawing machines for high production, general-purpose, miter cutting, vertical contour, and custom engineered sawing solutions.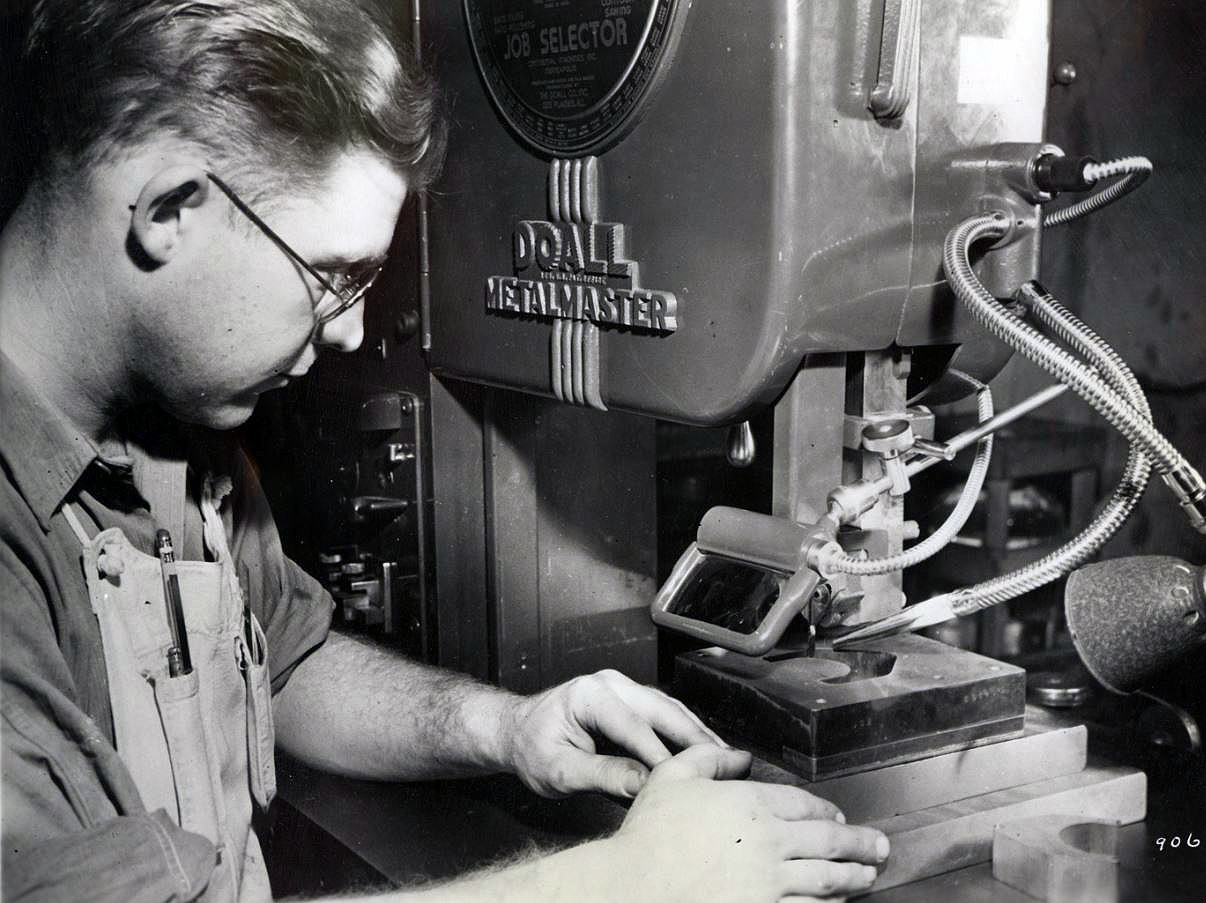 DoAll Products Sawing

Solutions

For All Your Sawing Needs
DoALL has been the leader in innovative products since its inception in 1927. We are proud of our history of many "firsts" in the industrial sawing industry. Take a moment to learn more about the history of our company. Some of the historical DoALL milestones include:
1919 - The Wilkies develop the first alignment machine for auto repair shops.
1935 - The first DoALL band saw machine is demonstrated across North America.
1957 - We invented the first welded tip tungsten carbide and the first high friction sawing band saw blades.
1984 - We built the ARS-1216, the first microprocessor-controlled sawing system with automatic storage & retrieval.
1994 - Introduced model C-916SA, a general-purpose automatic swivel saw.
2001 - We developed the StructurALL® blade with positive rake for making interrupted cuts without stripping teeth.
2005 - Introduced the C-3350NC production power saw with fully enclosed cutting area; Expanded fluid line to include in-process conditioners, cleaners, and organic defoamers.
2011 - The line of Continental Series production horizontal band saws, featuring capacities up to 31.4" rounds, were introduced.
2013 - Introduction of our first automatic "cold saw," the Continental SC-75A.
2019 – S-500CNC fully-automated mitering fabrication saw introduced.
2021-DoALL Europa and DoALL Sawing products joined forces to be a truly global company

We're proud of our history and look forward to innovating from 2020 and beyond. DoALL invites you to become part of our "family" of innovators and industry leaders!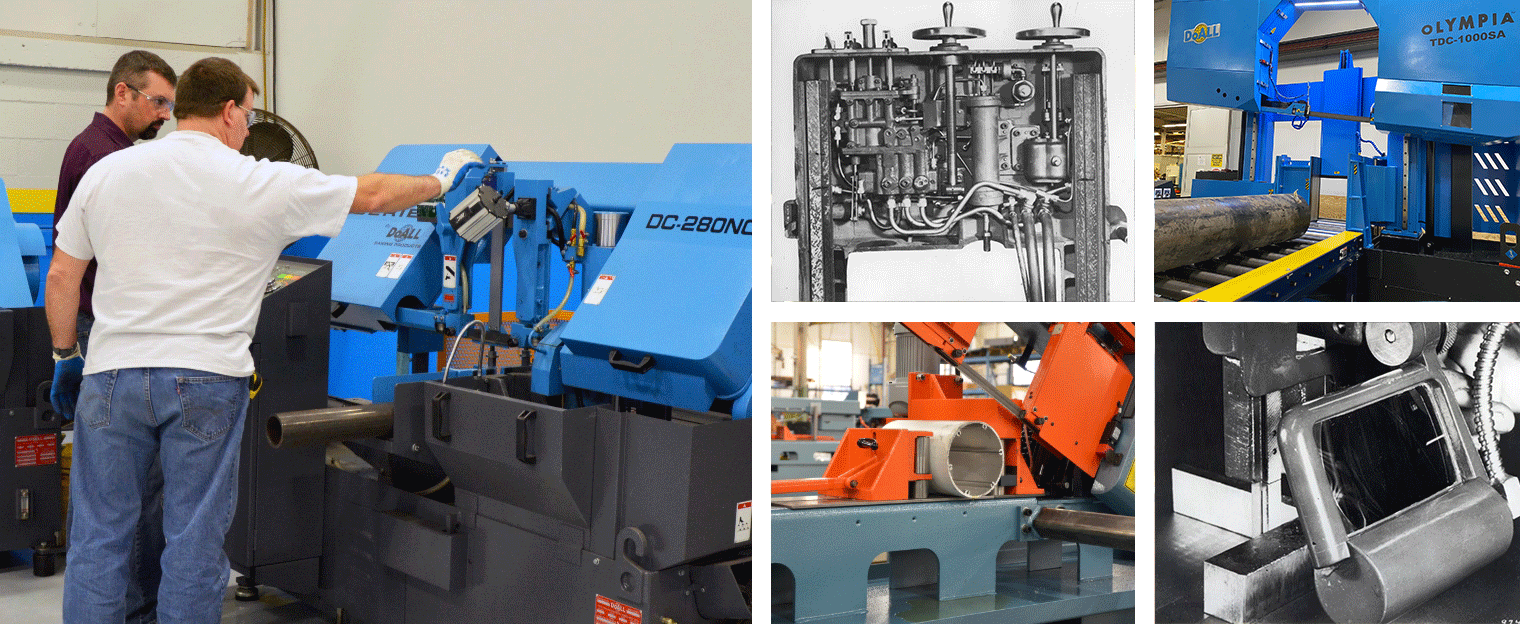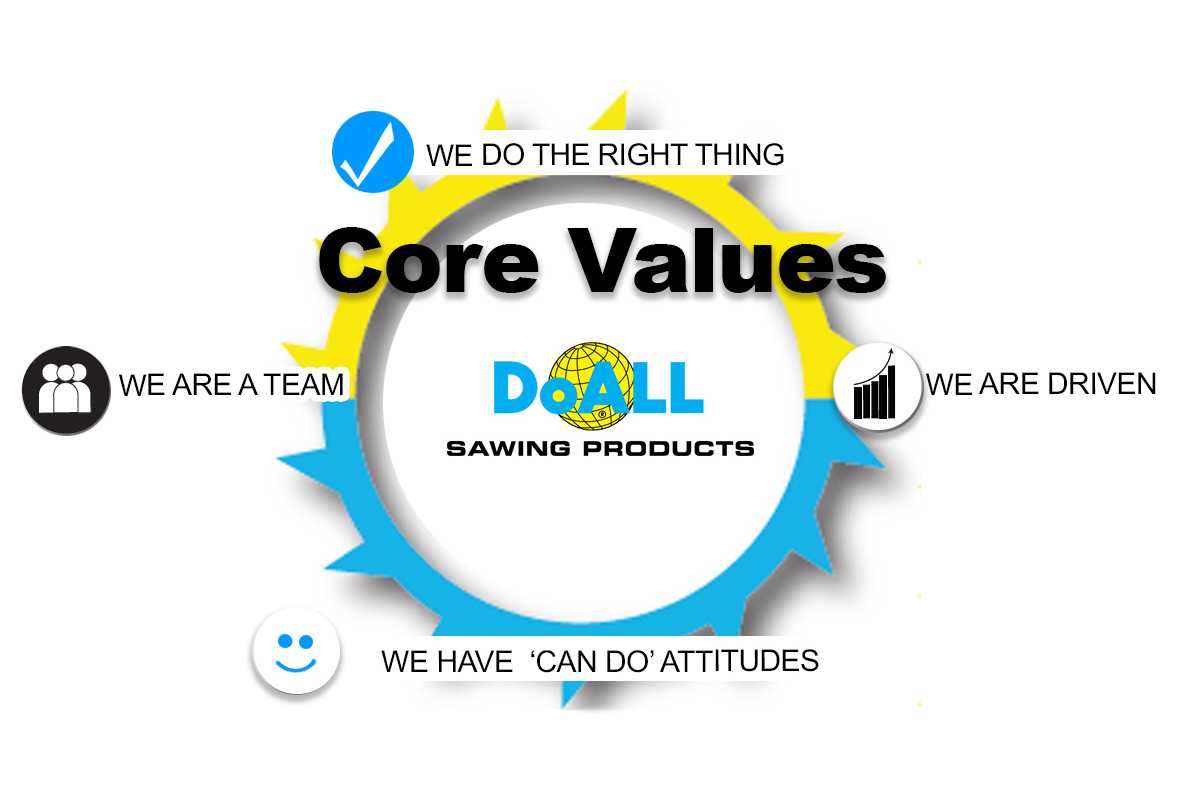 Our values are not just who we are, they drive how we do business.
At DoALL, our employees are driven to create value every day. Our core values are the foundation of our company, essential to our success, and serve as the lens through which we evaluate every business decision. It builds the foundation that drives every decision we make, influences how we treat each other, and most importantly how we treat our customers.