DoALL Advantage Finance Program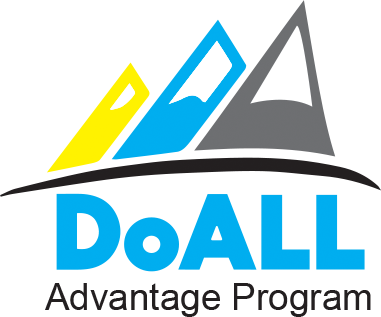 Introducing the DoALL Advantage Finance Program. We help you climb the mountain to long-term success, one day at a time.
With a variety of terms and payment options – obtaining the DoALL saw you've been eyeing has never been easier. Spread the payments of your next capital equipment purchase over a variety of finance terms.
*Terms include:
Three-month deferral (90 days deferred) program

Monthly payment programs ranging from 12 months to 60 months

A minimum transaction cost/size of $10,000 to qualify

Subject to credit approval
This is not a "leasing" program and you take ownership of your equipment day one after being approved. Finance is administered by our partner, Advance Acceptance – a Division of First Western Bank & Trust, located in Minot, ND. Advance Acceptance has been providing bank-owned equipment financing for over 40 years, across the United States.

Contact Us for more information. When you're Requesting a Quote -- make sure to mention you're interested in seeing the saw with finance payments. This will help our team provide top-notch service for you. Download the DoALL Advantage Finance Flyer to learn more. Apply online at firstwesternef.com or download the Credit Application and follow the instructions as directed.
*Finance requires a credit application and approval from our partner, First Western Equipment Finance, to qualify. This finance program can only be utilized for capital equipment purchases, not consumable products (including, but not limited to) blades, coolants, spare and wear parts. Equipment accessories do qualify for our finance program.