Join DoALL Sawing Products at Fabtech Atlanta 2022!
We're excited to announce that we'll be attending Fabtech Atlanta 2022, and we'd love to see you there!
Come visit us in Booth #BC15501, exhibit hall B/C.
The show runs from November 8-10, 2022, at Georgia World Congress Center (Atlanta, Georgia). We look forward to seeing you there!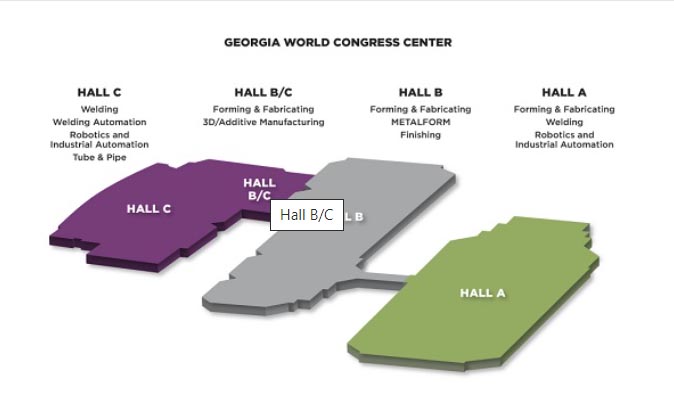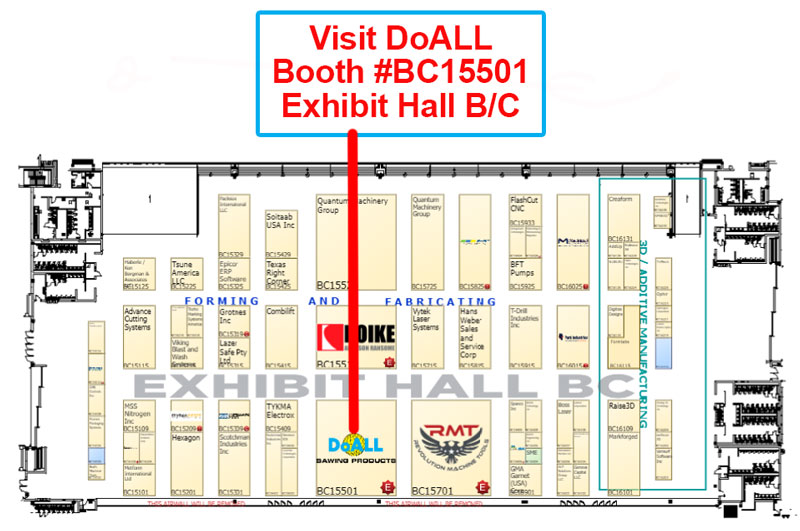 Reduce costs. Improve profits. Ensure that your operations are productive and efficient. Visit the DoALL booth at FABTECH 2022 is your best opportunity to discover innovative solutions for all your sawing solutions!
DoALL is the one-stop shop for all your sawing needs!
Even though we specialize in Metal Cutting Band Saws, our legacy continues to parts and service as well. DoALL® Sawing Products offers a complete line of Service, Replacement and Repair Parts for our current line of band sawing machines. Our skilled team of service professionals – spread across America and around the globe – are trained in service and repair of the entire line of DoALL band saws.
Bandsaw Machine Cutting Demonstrations
During the event, we will be demonstrating the saws on display with our Sawing Experts. Watch all the different types of metal and materials we can cut.
What sawing solutions will DoALL display?
Experience the power of DoALL Sawing Products to move your business forward. It's crucial to use the correct bandsaw for your operation to enhance safety, increase efficiency and create a better cut.
Below are the 8 bandsaws on display for Fabtech 2022.
400-S- new and improved!
DS-500SA
SC-150A
DCDS-750SA-A
DS-280M
S-500CNC
2013-V3 w/ glide table
Model J- historical saw
We are prepared to help you with sawing solutions for your most challenging projects Our team is looking forward to seeing you at Fabtech 2022 in Atlanta, Georgia.
Don't miss out!
Register now to attend Fabtech 2022
Mark your calendars and Stop by Booth #BC15501!