We'd like to extend a warm welcome to Adam Olson, who has joined DoALL Sawing Products. Adam has joined our team as an IT Support Specialist II. He provides information technology support to DoALL to improve operational efficiency. The most crucial aspect of his job is to assist internal employees by ensuring that they have all they need to do their tasks successfully.
In this digital age, he is the computer hero at DoALL. When Adam isn't battling dragons in video games, he is conquering the dragon of technical challenges, managing hardware and software installations, printers, and enhancing IT systems at work. He protects us from harmful viruses and sluggish computers. He contributes to increased production by assuring the smooth operation of DoALL's IT systems. If anything goes wrong with our computers, Adam is there for us.
Adam's typical day consists of consulting with the IT manager and other departments as needed, providing IT assistance to employees, promptly resolving logged errors, monitoring hardware, software, and system performance metrics, updating computer software, as well as upgrading hardware systems, maintaining databases, and ensuring system security, documenting processes, performing a diagnostic test, and researching how to program c/al.
Adam is just starting out in the field of information technology. For many IT experts, working as an IT Support Specialist as part of a helpdesk team is the initial step in their technical career. Before DoALL, Adam was in college pursuing his full stack developer certificate from the U of M. Installing and setting up fish tanks was one of his previous jobs. His education and experience have prepared him to work as an IT Support Specialist II. He is continuing his education and will graduate in 2023 with a bachelor's degree in computer science.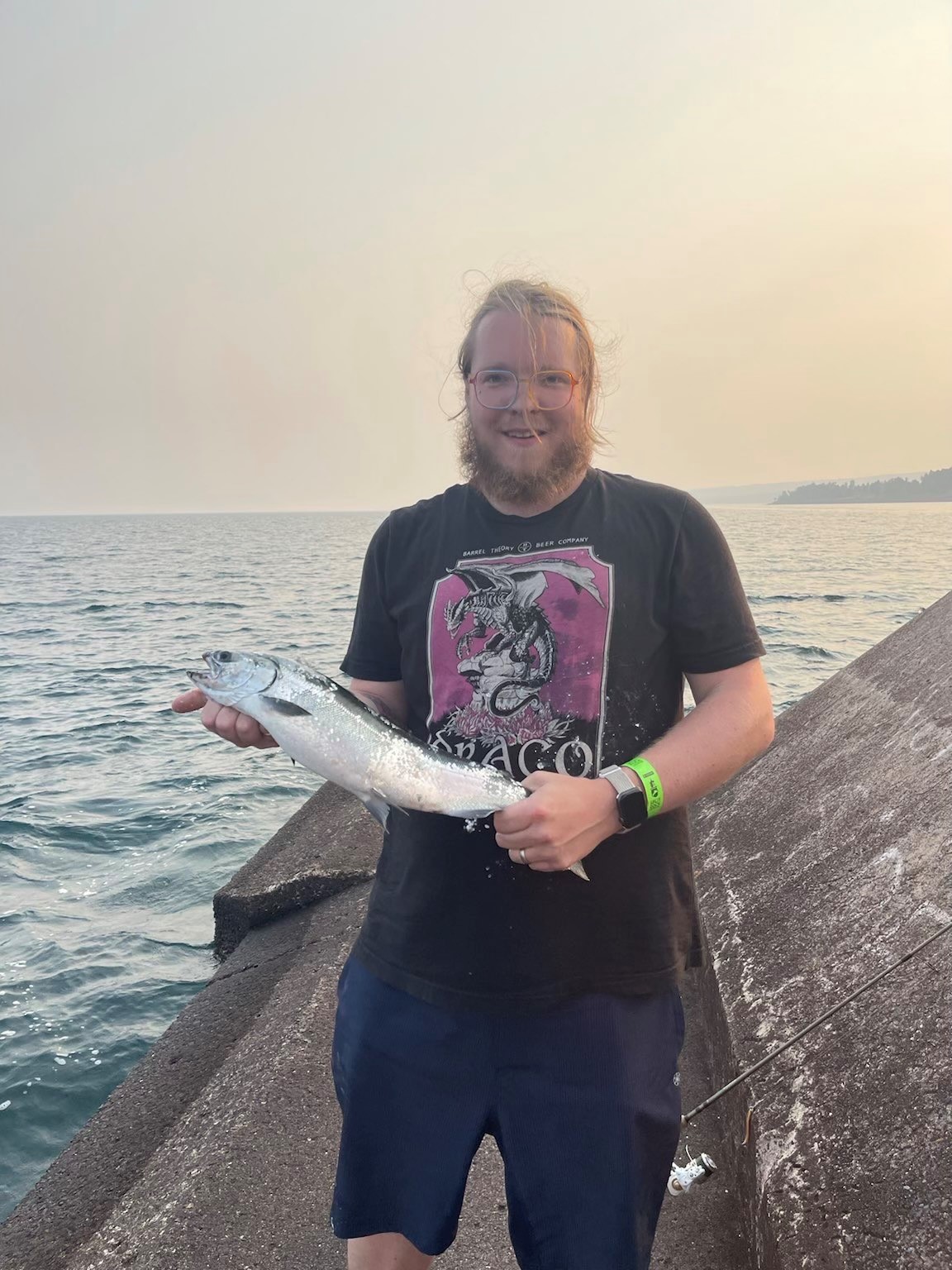 Working with a dynamic, engaging team is what Adam enjoys most about DoALL. The marketing department is one of his favorite departments to work with. Throughout the day, you'll often see him interacting with them. Adam is grateful for the opportunity to get his foot in the door, and DoALL is laying the foundation for his career. Working on the y drive is one of his most difficult tasks at DoALL. So far, his favorite project has been mastering navigation programming.
Adam loves to learn. When asked what is the best advice you've ever been given? He answered, "Never stop learning." One thing about technology is that it is always changing and evolving. His favorite quote is, "The only man who never makes mistakes is the man who never does anything." ― Theodore Roosevelt.
Adam is a huge fan of fishing and the great outdoors! He loves everything about fish and fishing, including fish tanks, ice fishing, and fishing at his cabin. Adam can advise you on where to find the best fish, where to fish, how deep the ice is, and how to prepare your catch. Adam even has fish tattoos! He also enjoys technology, problem-solving, and playing video games.
If Hollywood made a movie about his life, he would like to see Laura Dern be cast as him.